President Zhang Jingchun was invited to the Joint meeting of presidents from higher vocational colleges
From 24th to 25th in October, the National Joint Conference among Higher Vocational College Presidents was held in Wuhan. The vice-minister of Ministry of Education Lu Xin delivered a report on "Innovation Deepening in Higher Vocational Education to contribute to the Goal of Two-hundred Years". Over 900 scholars and presidents from more than 400 higher vocational colleges, related educational administrations, steering committees, educational researches and enterprises and institutions attended the meeting. President Zhang Jingchun was invited to partake the meeting.
Centering on "Action, Innovation and Transcend", the conference discussed the development of higher vocational education under new environment so as to provide talent support in serving a series of national key strategies like "China manufacture 2025", "Start up within Innovation" and "the Belt and Road". During the meeting, Lu Xin comprehensively reviewed the achievements in higher vocational education since the 18th National Congress especially after last year's vocational working conference. He fully confirmed the effects of higher vocational education in the fields of leading the development of secondary vocational education, promoting the transition of undergraduate universities and enhancing the reform of continuous education. New requirements and missions in national strategies related to vocational education had been put forward. Some experience in reform and exploration of vocational education had been presented.
President Zhang Jingchun was invited and arranged to attend the seminar of cooperation between school and enterprise.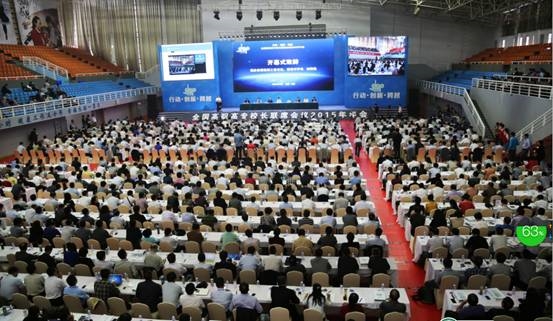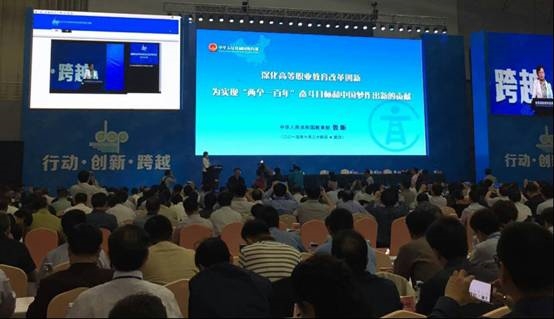 Edited by: Tian Yanfei
Source: TRPTC News (Chinese)